Supporting Newcomers in Navigating the Canadian Labour Market

Thursday, July 14, 2022, 11–12:30 pm
Online via Zoom
We are expecting approximately 432,000 newcomers in 2022 and more in future years. Immigration is predominantly driven by labour market needs and this will be true more than ever going forward, with many industries facing staffing shortages across Canada. Despite coming to Canada with a world of experience and credentials, newcomers and skilled immigrants continue to face barriers in entering their field in Canada.
Many immigrants look for educational opportunities or relicensing in Canada to help them get back into their field, and in the last couple of years micro-credentials have taken centre stage as an important part of bridging  immigrants into relevant work faster. Micro-credentials are growing in popularity and for good reason. They bridge the skills gap, allowing job seekers to upskill quickly and affordably, while enabling employers to hire more educated candidates with recent, relevant education.
In this DIVERSEtalks event, our panel discussion will raise ideas and awareness on how we can better support newcomers through these short-term, training and certifications, while making a positive impact on Canada's economy and labour market at the same time.
Moderated by Garrison Duke, Director, DIVERSEcity
Our panellists include: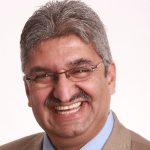 Nick Noorani
Nick Noorani is a social entrepreneur, motivational speaker, consultant and founder of Immigrant Networks, a community built by immigrants to help newcomers overcome one of the greatest challenges that come with settling here, finding and keeping a job. He is also the founder of Canadian Immigrant Magazine and Prepare for Canada, a best-selling author and a motivational speaker.
Michael Yue
Michael Yue is Interim Director, Partnership Development Office at Vancouver Community College.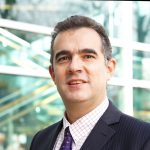 Juan Azmitia
Juan Azmitia is a faculty member and part-time studies academic coordinator at BCIT.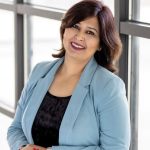 Vandna Joshi
Vandna Joshi is a Senior Manager with DIVERSEcity, serving the Employment Programs team for many years before recently moving to the People & Culture department.
LEARN MORE AND REGISTER HERE: www.dcrs.ca/news/diversetalks/