Discover the benefits of giving back!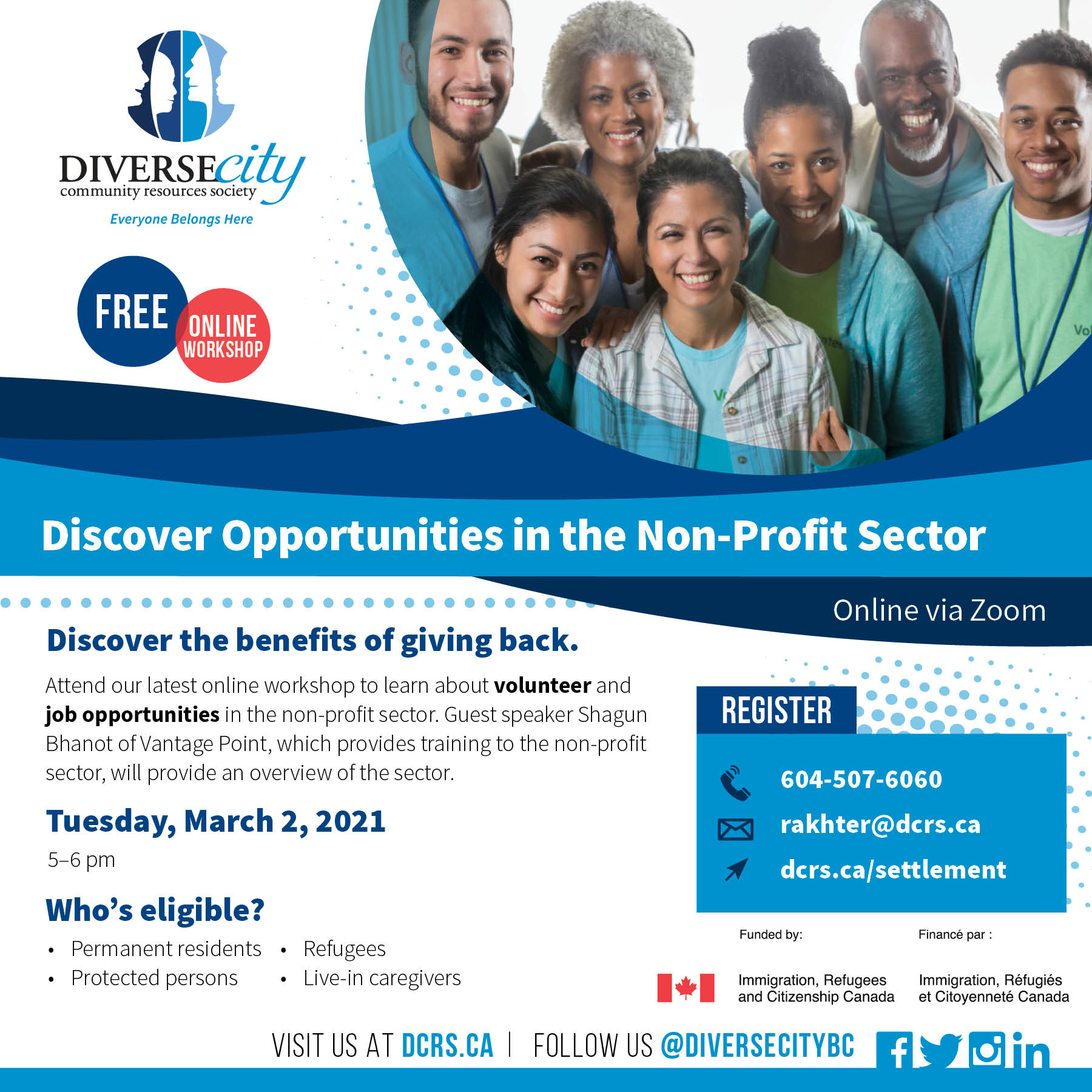 Attend DIVERSEcity's latest online workshop to learn about volunteer and job opportunities in the non-profit sector. Guest speaker Shagun Bhanot of Vantage Point, which provides training to the non-profit sector, will provide an overview of the sector.
Join us virtually, Tuesday, March 2, 2021
5–6 pm, online via Zoom
Who's eligible?
Permanent residents
Protected persons
Refugees
Live-in caregivers
To register, please call 604-507-6060, email rakhter@dcrs.ca or visit dcrs.ca/settlement